Waste Management
Food and beverage packaging is an important part of our modern lives, yet the world has a packaging problem, which we as CCBA, together with The Coca-Cola Company, have a responsibility to help solve.
Our commitment is to invest in our planet and our packaging to help make the world's packaging problem a thing of the past, working in partnership with The Coca-Cola Company which launched a sustainable packaging initiative called World Without Waste in 2018.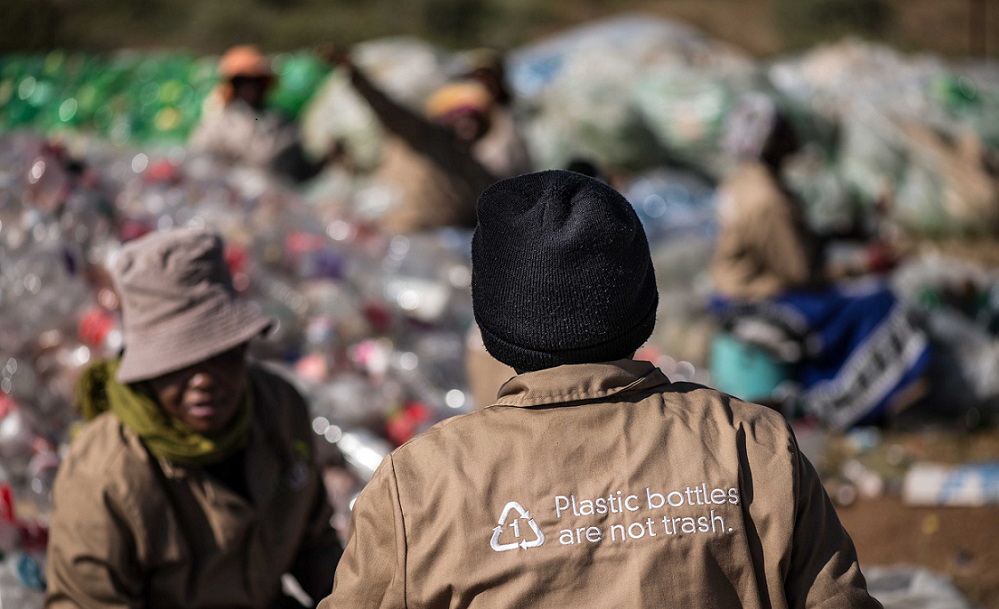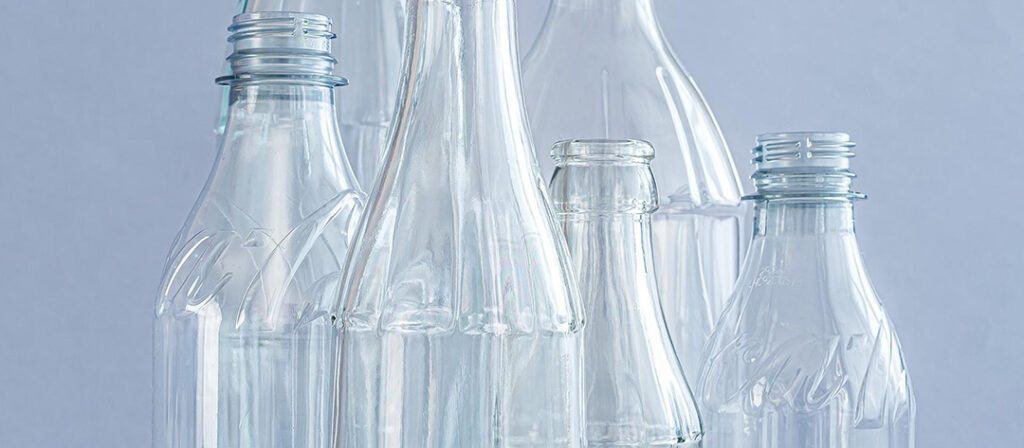 Designing better packaging
We're reimagining our packaging to make it better for our planet and our business. We're working to build better bottles that contain at least 50% recycled material by 2030 and make 25% of our packaging reusable by the same year, while pursuing the goal to make all consumer packaging 100% recyclable by 2025. Because packaging shouldn't harm our world.
Collecting packaging waste
The Coca-Cola Company and all its bottling partners are leading the industry to help collect for recycling a bottle or can for every one we sell by 2030.
Regardless of where it comes from, we want every package to have more than one life.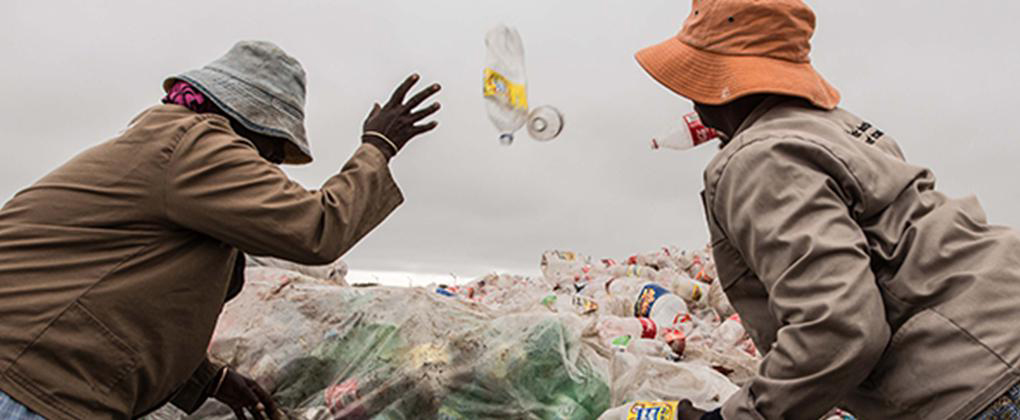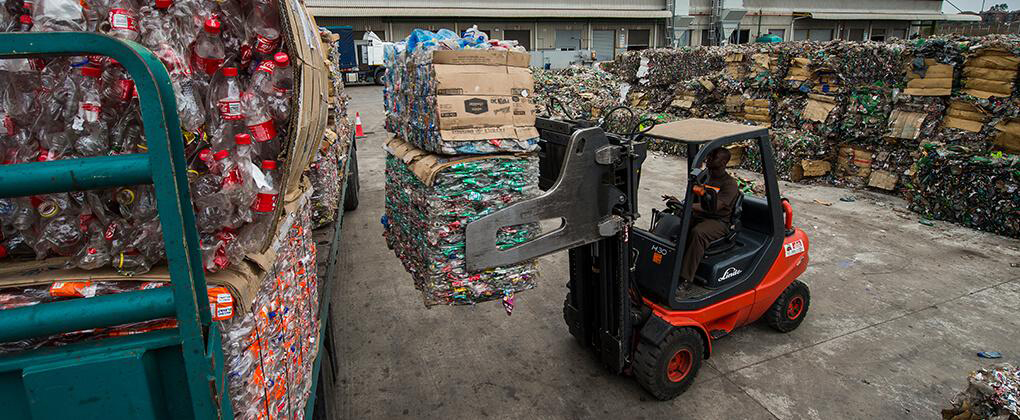 Partnering with communities and industry
To clean up existing packaging, we're bringing people together through programmes like beach and river clean-ups and other ongoing local activities. We are using our size, scale and convening power to make a difference, but this is not something we can do alone. It takes partnership. We are working with our peer companies, suppliers, partners, NGOs, and local governments to create solutions in the areas where the need is greatest, and we can make a significant impact.
PETCO is a great example – this model was initiated in South Africa in 2004 as an industry-led extended producer responsibility initiative for collection and recycling of PET bottles. it has since been established in Kenya, Ethiopia and Tanzania with other markets in planning.
Other Key Sustainability Areas
Reliable access to good, safe water is essential to life, nature, and the health of our communities. We are leaders in the responsible use of water in our operations and replenishing what we use. We're continuously looking for new ways to reduce water use in our operations…
People everywhere want new beverages and experiences throughout their day and, as the largest franchised bottler of The Coca-Cola Company in Africa, Coca-Cola Beverages Africa (CCBA) is innovating to give people more of what they want while actively encouraging…
Our aim is to create greater shared opportunity for the business and the communities we serve across the value-chain. Opportunity is more than just money, it's about a better future for people and communities everywhere on the African continent. Our business is growing…